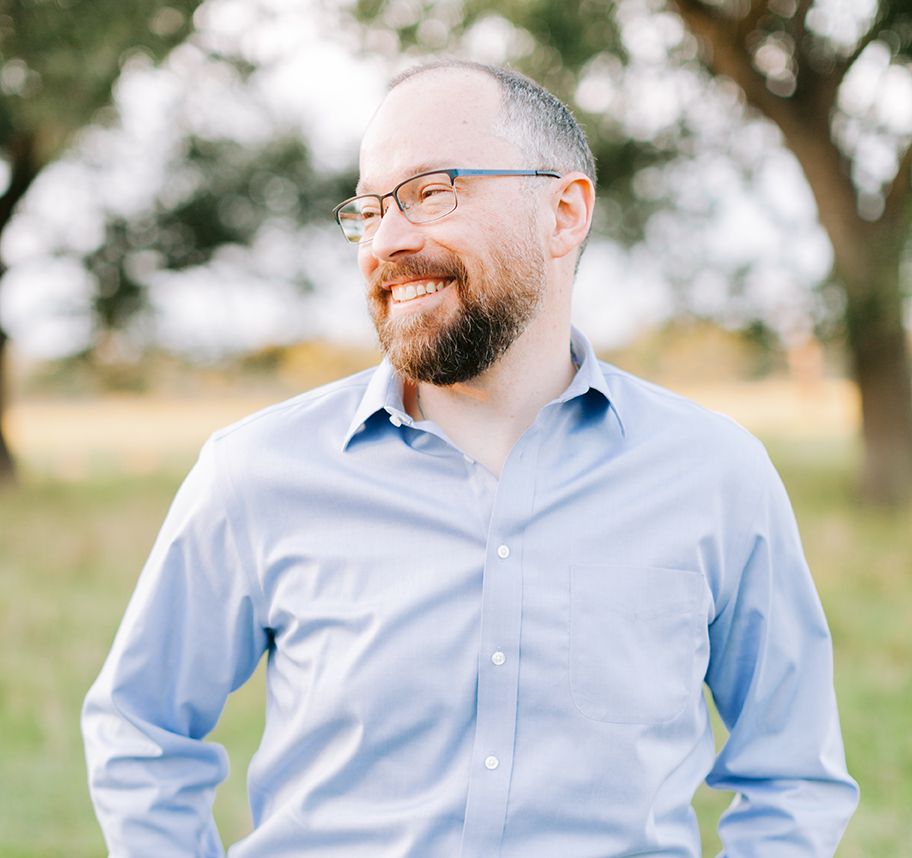 About me
Driven by complex challenges and an unwillingness to accept "it's not possible," I am a versatile leader passionate about delivering comprehensive design and user experience solutions. Blending a diverse skillset in design with strong technical leadership cultivated from a broad educational foundation, including a study of psychology and advanced studies in user experience design, I excel at facilitating business growth and resolving stakeholder needs.

I thrive in the high-pressure environments where I diligently steer cross-functional teams through all phases of UX, visual & interaction design, digital transformation, e-Commerce, and digital marketing projects. An award-winning designer, I elevate human-centered experiences by using Design Thinking with persevering brand awareness through a variety of web and mobile media. Fusing multidimensional thinking with an ability to easily "connect the dots" between different ideas, my colleagues say I quickly discover and gain an understanding of complex challenges and the approach needed to address project goals.

A champion for mentorship, I believe success comes from building an empowered team who receives credit where it is due. Leading by example, I promote continuous skills development to position individuals for existing and long-term career growth. People that work for me say that that I am fair, insightful and passionate about helping them to be the best they can be.
Research
My undergraduate education in Psychology as well as studies in body language have helped me to facilitate and better understand the feedback given in hundreds of remote and in-situation interviews.
UI Design & Branding
From my many years in visual design and creative direction, I have worked in a multitude of traditional and digital marketing, branding, and UI design projects for web and mobile.
Prototyping
Prototyping is an integral part of my workflow, having used a variety of tools over the last 10+ years. My current favorites involve a version-controlled process using Abstract and Sketch along with Protopie for functional prototypes.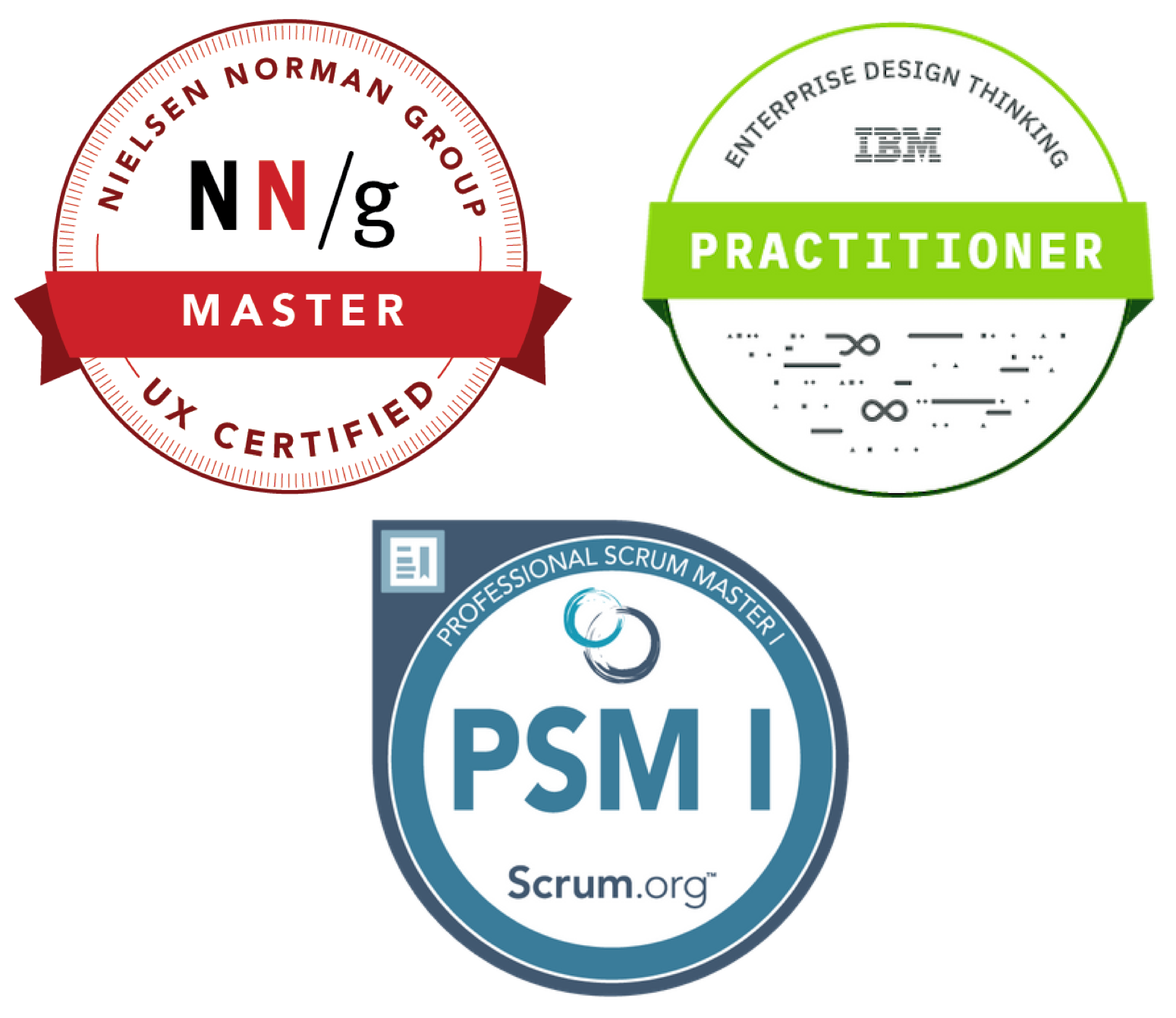 Education
MProf in UX Design at Maryland Institute College of Art
I studied UX Design in the Master of Professional Studies in UX Design program at Maryland Institute College of Art. During this time, I applied my past experience along with strengthening my skills through multiple projects using quantitative and qualitative research methods, along with UI design, prototyping and usability testing.
UX Master Certification at the Nielsen Norman Group
I completed 15 courses and and associated exams over two years, first gaining my UX Certification and following it with the Master Certification a year later.
Professional Scrum Master (PSM I)
Comfortable working in agile development processes, I also obtained my level 1 Professional Scrum Master certification through a rigorous exam.
BS in Psychology at University of Houston
I studied Psychology and minored in Studio Art at the University of Houston while also learning about a variety of subjects not in my major, including business, computer programming, and two spoken languages.